"Friends and veterans, what we cannot forget — what we must not forget — is that D-Day was a time and a place where the bravery and selflessness of a few was able to change the course of an entire century" ~ President Barack Obama at the D-Day Memorial, June 6, 2009
I attended my nephew's high school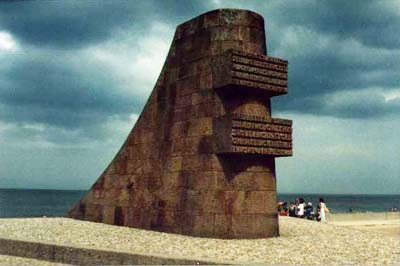 graduation last night.
Maybe it is because I am getting older, but the kids looked really young to me. I could not help but think that 65 years earlier kids about the same age were storming the beaches of Omaha.
WWII veterans are dying at a rate of 1000 veterans a day. I consider myself fortunate to be in their presence. At
New Orleans Personal Trainers
I had the pleasure and privilege of working with a sailor from WWII. Listening to his stories first-hand is a glimpse into history. Here at
Austin TX Personal Trainers
one of our clients was a WWII fighter pilot in the European theater. We are mesmerized by his stories. He flew over the Arch de Triumph when Paris was liberated. He helped liberate Paris.
I can't help but feel that we are in the presence of a true historical treasure. There are not many left. He was one of those veterans that changed the entire course of history. I am humbled and awed by what those veterans achieved and endured. Today is a day to reflect on their service to our country.